Optimise your parking space with our automated car stackers.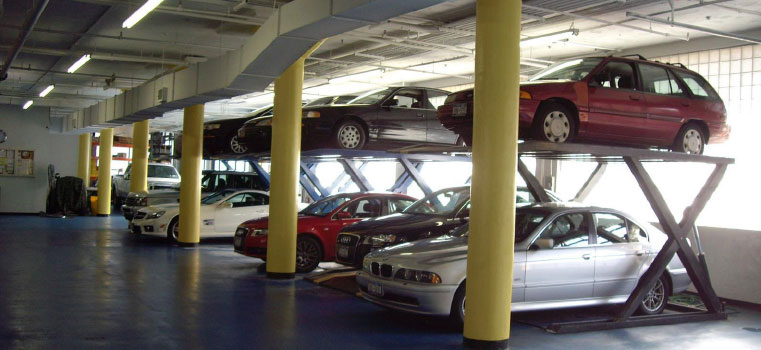 Car Parking Solutions - New Zealand
Predator Parking Systems installs and services car parking solutions for commercial and residential clients across New Zealand.
Our industry-leading car stackers, tower parking systems and vehicle-cargo hoists operate efficiently to increase your parking capacity, indoors or outdoors, from two vehicles to many, and without the need for new lot construction. They can effectively eliminate parking delays and costs for you and your customers.
The business is owned and operated by Ron Blenkiron, who has 40 years' experience as a master mechanical engineer working in the New Zealand transport technology sector. Ron leaves no stone unturned in providing an end-to-end service. He ensures that you receive the best quality advice, products, installation and maintenance.
Customisable parking systems
Our products are flexible in design and can be adapted for installation in virtually any situation where vehicle parking space is at a premium. This could involve a vertical lift for a few cars when there's nowhere to park outside your property, up to large car stacker, puzzle, or rotary systems for apartment buildings, vehicle storage and parking facilities, entertainment and sports venues and car dealerships, to name a few.
We have the expertise and technology to customise the right solution for you. From garages and basements to ports and stadiums, no job is too big or too small for us to tackle.
Our automated parking systems are manufactured to an exacting standard and incorporate numerous safety features to ensure safe operation, ease of access, and the security of stored or parked vehicles.
Ron's wealth of hands-on experience with the technology and types of installation involved as a fully qualified New Zealand engineer provides assurance that your investment will be installed and maintained correctly, and will be safe and secure for your staff and customers.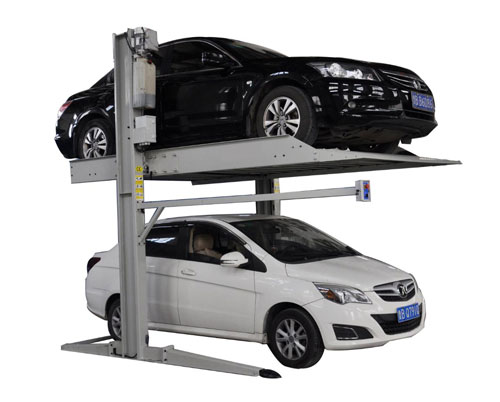 Car stacking - end parking delays
Our vertical car stackers can quickly and effectively park and unpark from two to four cars or SUVs in one unit, for household or commercial applications. A range of configurations are available depending on the space available, including tilting lifts for low ceiling heights, pit or underground systems, and workshop lifts. Where larger installations are required, stackers can be combined into multiple connected units.
All stackers include reliable standard features to ensure operational safety and vehicle security, including locking systems, anti-slip surfaces, and anti-fall protection.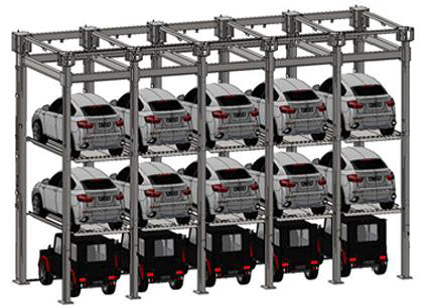 Tower parking - ultimate space saver
Where economical parking for large numbers of vehicles is required, our multi-level vertical systems are an ideal solution. These include puzzle ("lift and slide"), rotary, and stackable parking, which maximise land use, and are cost-efficient in terms of construction, accessible vehicle parking and retrieval, and maintenance.
These systems are designed to operate smoothly, quickly and safely, with programmable controls and comprehensive safety features. Designs can be configured according to your site conditions and requirements.
Ron can visit your site to assess your requirements and provide expert advice about the most effective solution for your vehicle parking needs. Contact us to book your site visit, or to make an enquiry.